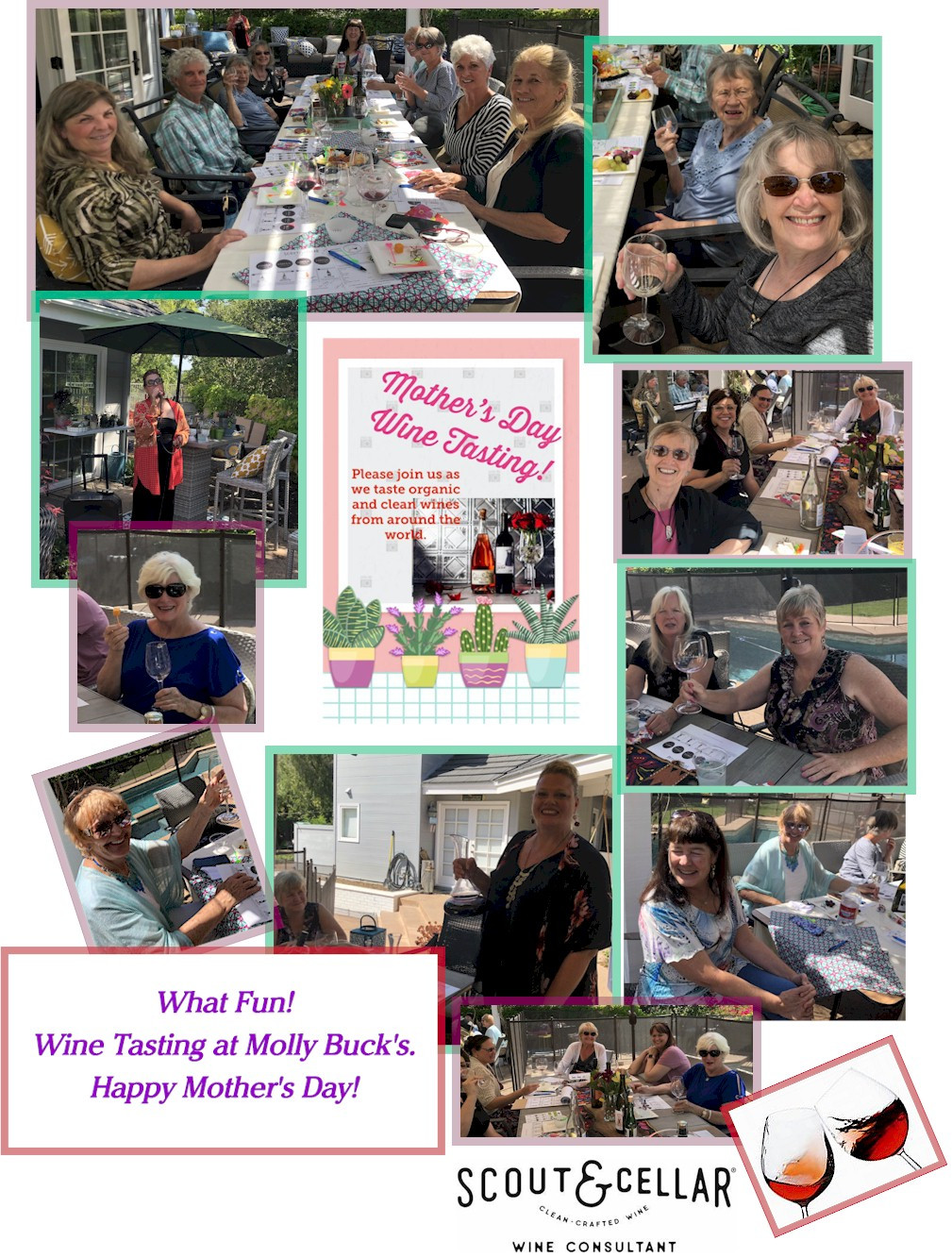 In-Person Wine Tasting on May 8th at Molly Buck's - 2021
What fun we had at this Masquerade-Less Party. It was great to see those beautiful faces.
Here are a few comments:
ANGIE K
We had a great time, too short , but you know our massage was very good!! Yea! 
We will figure out when we can do the wine tasting , it was fun!!
LINDA S
Hey, everyone....What a wonderful day to be with all of you! It was such a pleasure to enjoy the great wine's and super snacks and all the wonderful conversation.....I loved being there with all of you! -- Hugs, Linda 
TERRE W
I don't have a computer so can't reply on that site, but I totally agree with Linda, plus you ordered up a beautiful weather day.  A lovely afternoon!  Terre
BRENDA H
Was great day -great group of gals & guy-excellent wine & entertainment-thank you for including us:-)
PAULINE M
Had a wonderful afternoon at the wine tasting. Could not have had a more pleasant afternoon, sipping wine, enjoying the cheese, fruit etc. and visiting with nice people. Thank you so much for inviting me.
Pauline