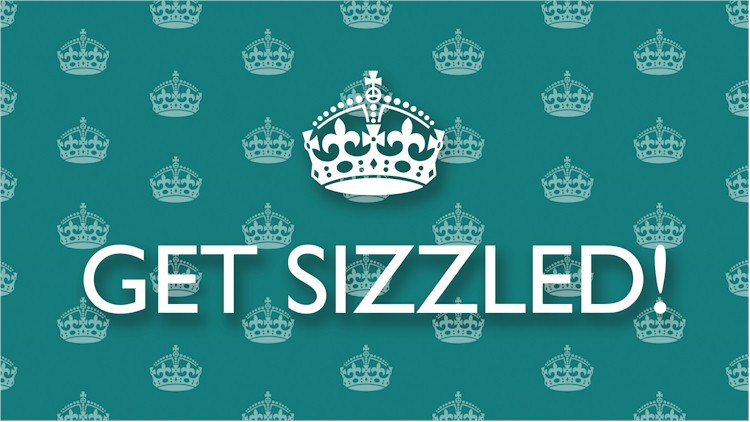 Get Sizzled! July 24, 2020 to July 26, 2020
AHH is hosting the first Virtual Summer Sizzler!
We've harnessed the spirit of our spunky Keep Calm tees and have developed the theme "Get Sizzled!" for the region's July educational event. The full slogan "Keep Calm and Get Sizzled!" will be available on a turquoise shirt that you can order online. The tee is one of our epic fundraisers for Summer Sizzler… and you can wear this saucy shirt long after the event! Stay tuned for details on all of the other features and fundraisers that are being cooked up. In fact, get Sizzlin' in the Kitchen with this fabulous cookbook jam-packed with all of our enticing recipes is another of our key fundraisers -- only $5.00 per downloadable copy!  Put on your "Get Sizzled!" T-shirt and join us in the Ballroom on Saturday nite using your Sizzler Dinner Dollars!   Get in the drawing for one hour zoom with a coach.  
Sunday, July 26 - Drawings for:
Winners for 1 hour Zoom Coaching to be announced for all four coaches
Winner of a Chili's $25 E- Gift Card Drawing from those members who purchased Sizzler Dinner Dollars